Slide, Negative, and Photo Scanning Services
Organize, Preserve, Share, Edit, & Enjoy the benefits of digital photography by digitizing your old photos, family albums, slides, and negatives!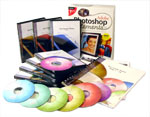 Send us your photos and we'll create high resolution digital pictures from them. We digitize your slides and negatives using dedicated Nikon scanners designed specifically for film scanning and our photo scanning service employs professional scanners that get great results. Our processing options can provide you with color rich blemish free digital photos. Our scanning service is about choices, you choose the options you need.
Choose From:
1. Your choice of scanning resolution
2. Your choice of optimization, color correction, etc. with our three scanning services
3. JPEG or TIFF File Format
4. Images saved to Archival Quality CD-R or High Quality Data DVDs
5. You decide how your disks are organized
6. Choose from our many output options : DVD Videos | Contact Sheets |Online Backup & Cloud Storage | Software